The builders have gone and the art room is done, I had the lino put down and the plaster is thoroughly dried out and waiting for painting, I am planning on bright white paint all over just so that the light bounces around the room. If you are going to be doing lots of work that involves close work light is the most valuable thing you can have.
I've chosen a really pale linoleum for the floor, I wanted something that had the look of wood but obviously laminate flooring and paint doesn't always go well together, specially oil paints, so after weighing up the options I thought linoleum would be the best bet, easily clean, not terribly expensive and easily replaced if it all goes horribly wrong and I drop a pot of paint that can't be wiped up.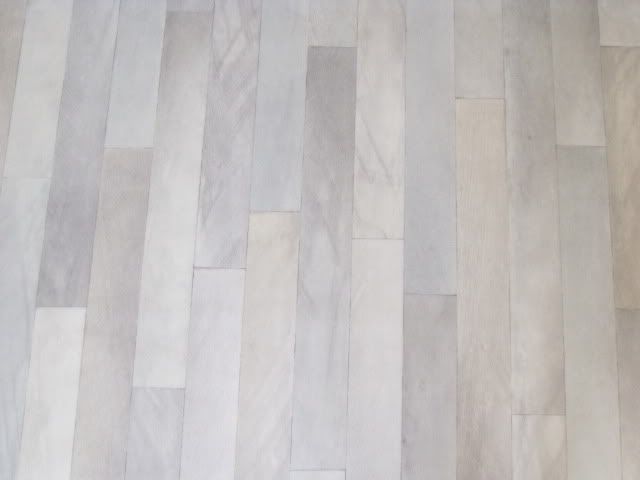 On the whole theme of light I chose these eye shaped lights with four separate lights all of which are independantly positionable. All in all that gives eight spots that I can position in different corners of the room or directly onto the work table.
I couldn't believe how difficult it was to choose lights, I knew what I wanted when I went into B&Q but wow the light section was so confusing, every set of lights I liked was either horrendously and unnecessarily expensive or they didn't have them in stock... they had them on the display, twinkling down... but reach into the numbered spot where said lights were supposed to be resting and.... no not there, just an empty space. Very very frustrating.
But now the lights are up on the ceiling I am really pleased with the choice I made and because the room is so well insulated the heat rom the lights actually seems to warm up the room... bonus!