I'm moving on to my next project, I need to get this one done in time for the summer holidays, I apologise in advance to the previous owners of our house, particularly Becca whose lilac bedroom is about to radically change.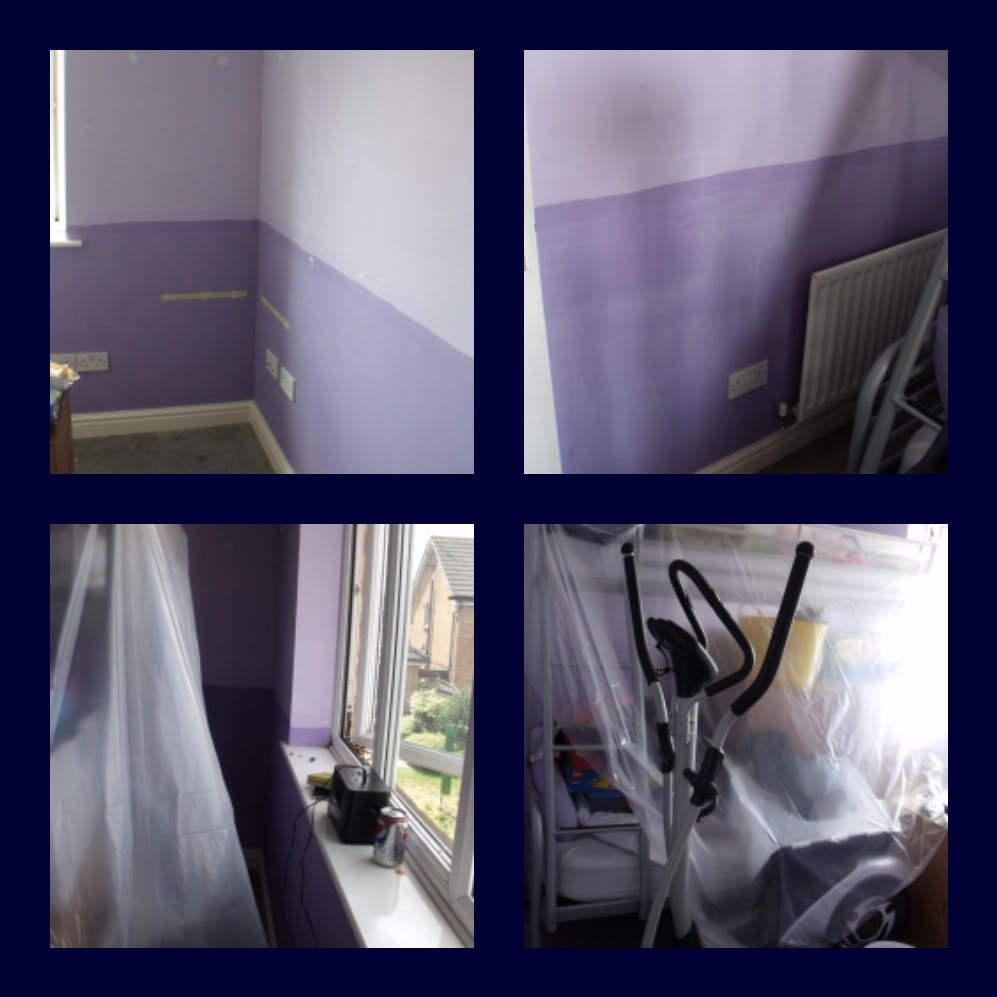 As this is a spare bedroom and where my stepchildren sleep when they visit we need something that is child friendly and cheerful but without being too babyish as guests will also be using this room so we have decided on Dulux Buttermilk emulsion in Silk with fresh satinwood in white on the woodwork.
Wish me luck... I'm going in!